Chiropractor
Chris Oliver D.C.
Dr. Chris Oliver's passion is promoting health and wellness. He frequently enhances his education by attending training to learn current techniques and how integrative medicine benefits all health conditions. Dr. Oliver desires to help you live a pain-free and energized life. 
Our practitioner examines your history to determine which techniques are best for you. Your treatment options may include:
Spinal Manipulations
Joint Adjustments
Acupuncture
Physiotherapy
Nutritional counseling
Lifestyle suggestions
Exercise advice
Massage Therapy
You can expect individual, hands-on and professional treatment from Dr. Oliver with many patients receiving same-day appointments as needed. At Oliver Chiropractic and Acupuncture we welcome you and are happy to answer any questions you may have, especially if you are new to chiropractic care.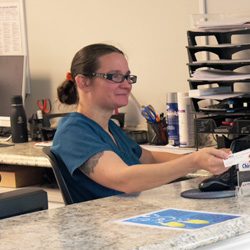 Monday
8:00am - 12:00pm
3:00pm - 5:30pm
---
Tuesday
2:00pm - 5:30pm
---
Wednesday
8:00am - 12:00pm
3:00pm - 5:30pm
---
Thursday
2:00pm - 5:30pm
---
Friday
8:00am - 1:00pm
---
Saturday
8:00am - 12:00pm
---
Sunday
Closed